This year I was honored to be included in Atlanta Homes and Lifestyles' "15 under 40 – The next wave of tastemakers who are shaping the future of Atlanta's arts and design culture".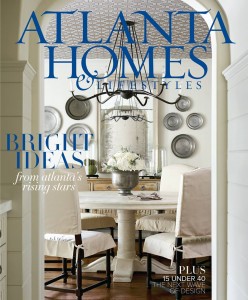 I am so very thankful to be included among these incredibly talented people!  The amazing Angela Morris took my photograph for the article.  I was a bag of nerves at the photo shoot! (Note the very empty champagne glass…for the nerves of course)

Sejal Bhima, of Atlanta Homes and Lifestyles wrote "In an age of efficiency-based, cookie-cutter design, high-end residential designer Rodolfo Castro prefers to take a slower, more soulful approach. It all starts with custom, hand-drawn plans, each individually crafted by the Georgia Tech grad himself. Growing up in a creative household (his father was a civil engineer, his mother an interior designer), Castro's appreciation for great, thoughtful design is palpable. Refusing to be defined by a particular style—modern and classical elements often mix comfortably in his vernacular—he does abide by one steadfast rule: "I don't want to be the shiny new kid on the block. I strive for subtlety. You might not notice the house the first 10 times you drive past, but once you do take notice, you start to fall in love as small details begin to reveal themselves."  You can see the entire article here.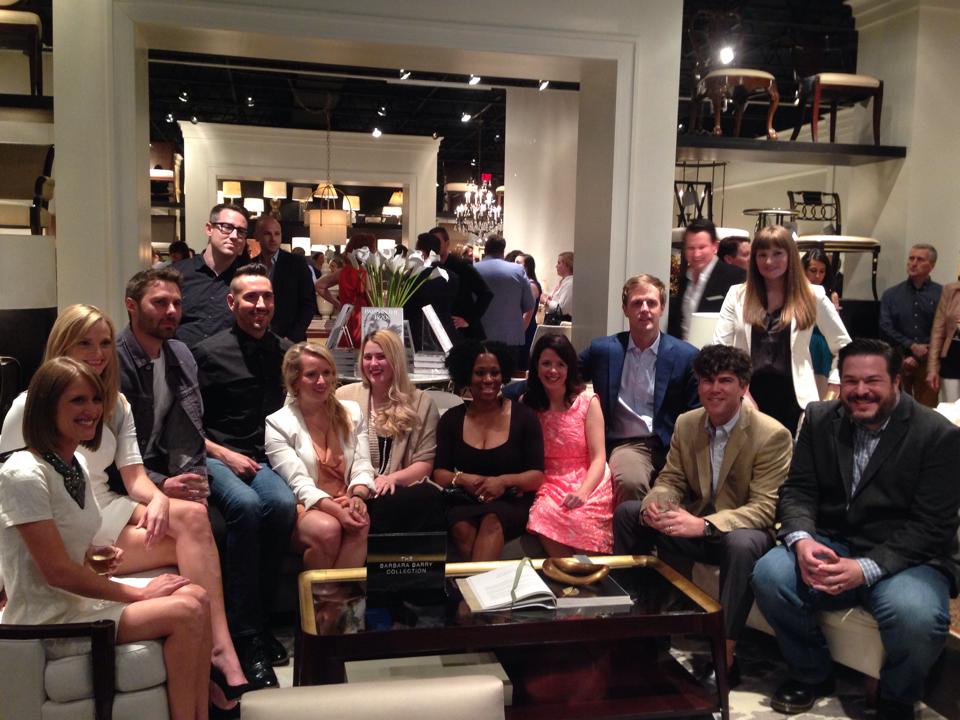 The best part was spending time with current and past class members at Mathew's Furniture Galleries at a party held in our honor!
Thanks for indulging me as I share these great news with you!
All my best,