2017 is off to a roaring start, and we would like to give you a peek at some projects just finishing up as well as some coming out of the ground soon.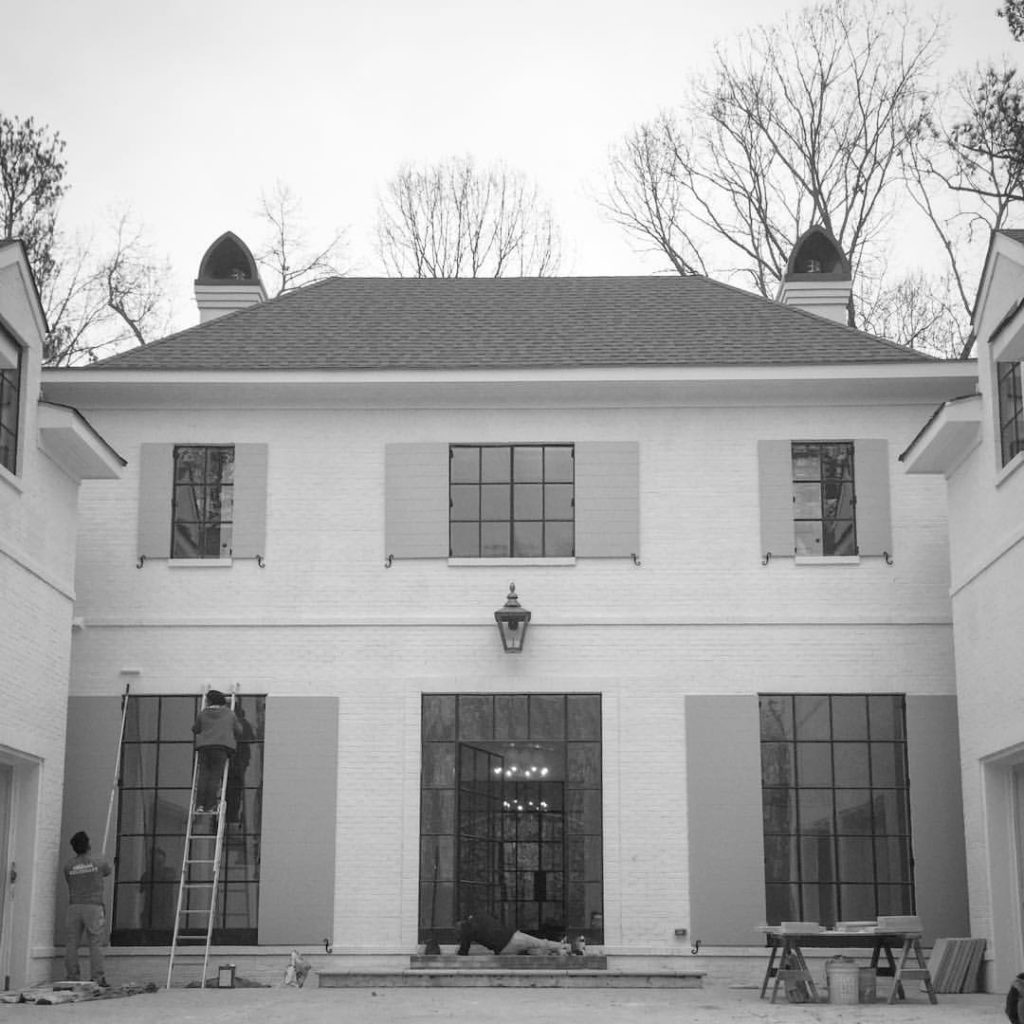 This is a new house in Brookhaven.   The first floor steel windows are five feet wide and ten feet tall!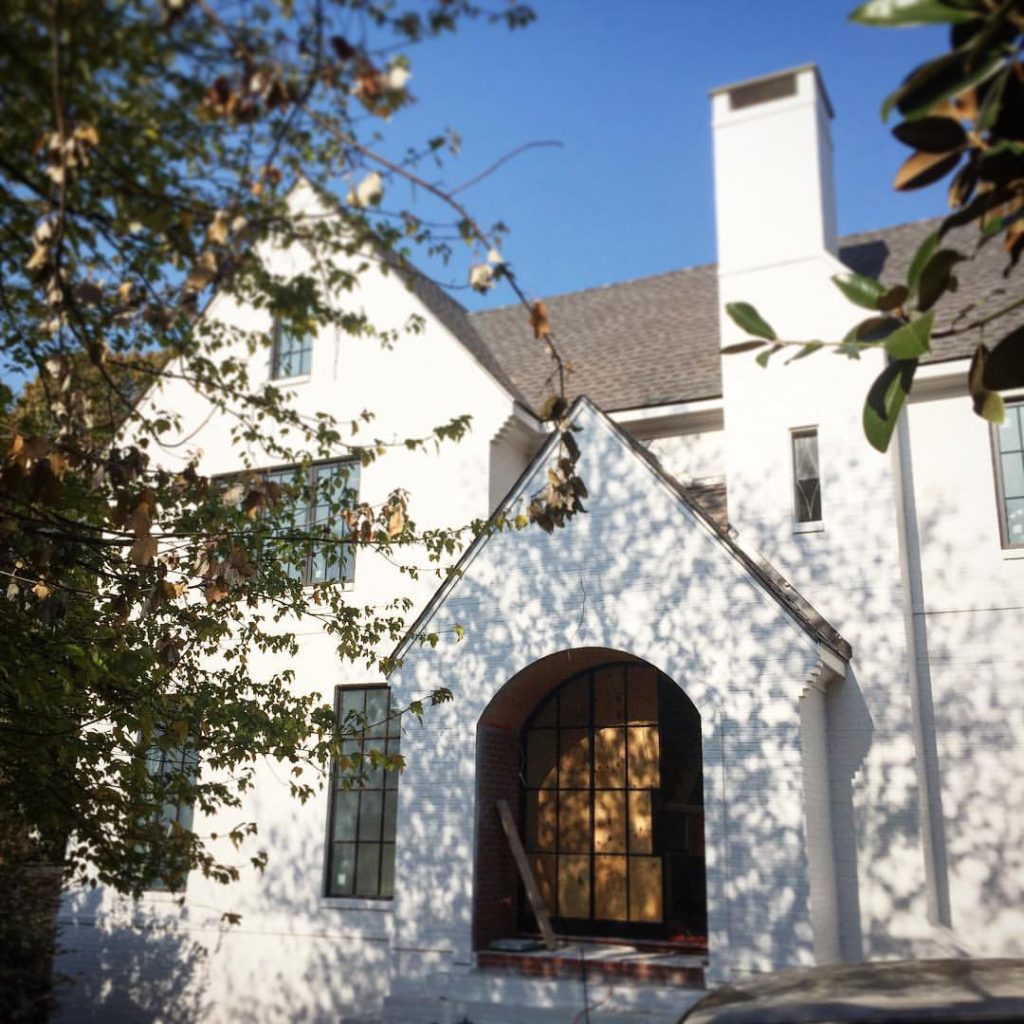 This one is just about done in Garden Hills.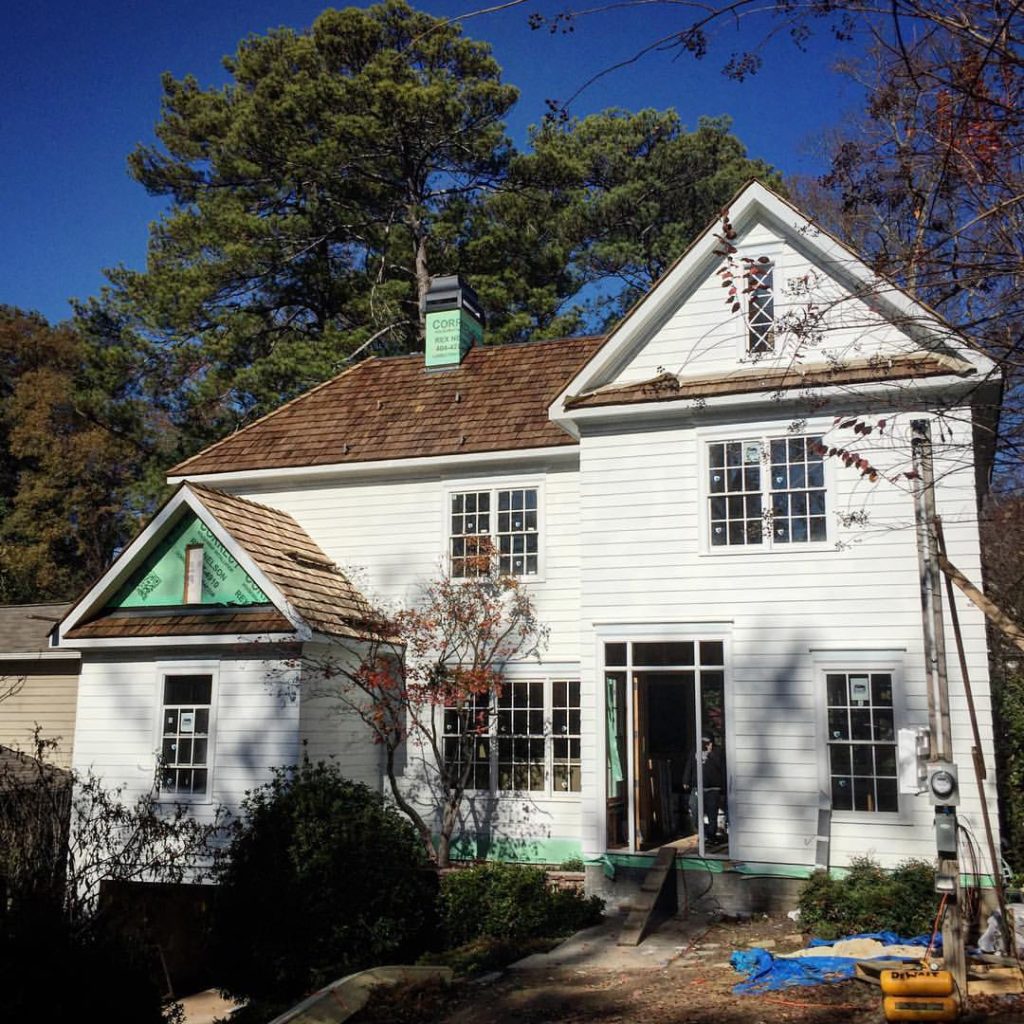 This one is just a couple of doors down from another project of ours.
We are working on some really fun projects that will be coming out of the ground this year.  I grew up going on construction site visits with my Dad.  To me, the only thing more exciting than seeing these designs getting built is seeing how they turn into homes when people move into them.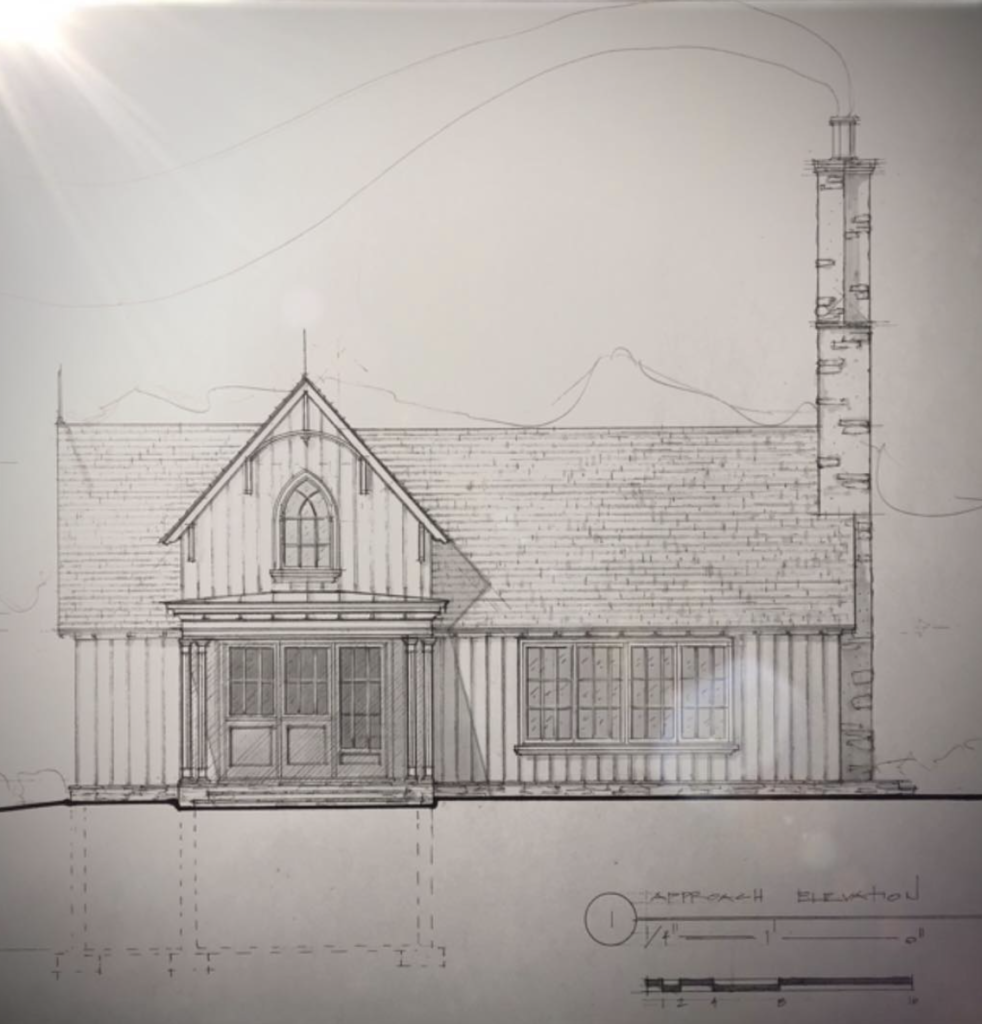 This one is a small farm house in Calhoun, Georgia. It will be a peaceful retreat for some great clients.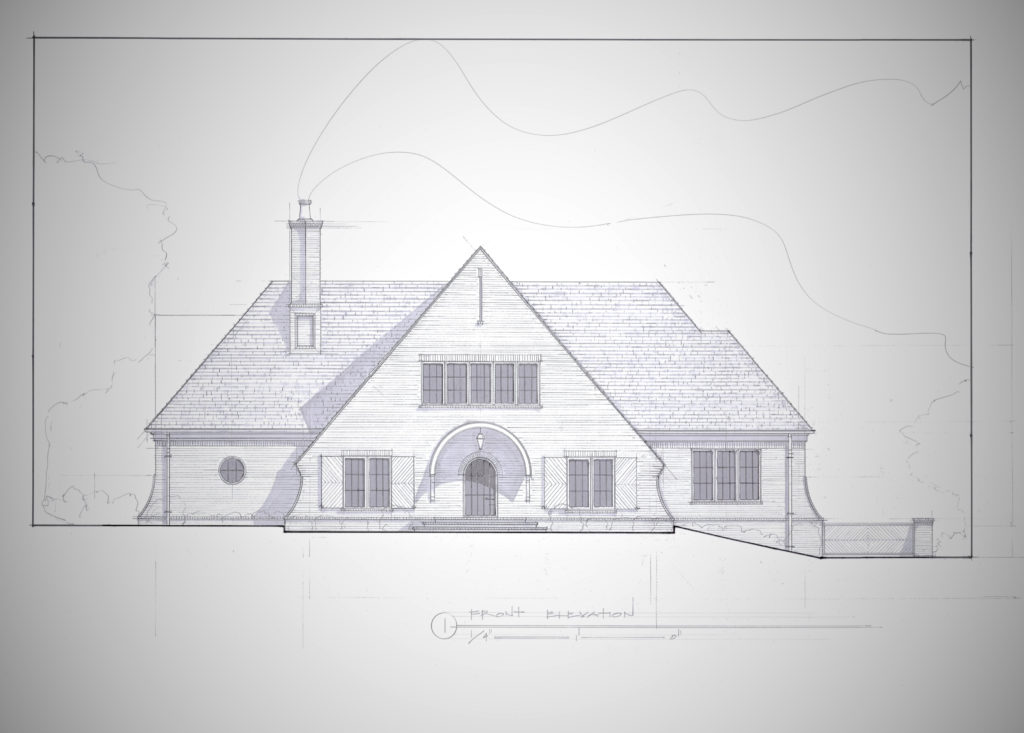 This Voysey inspired house is a very special collaboration with our dear friend Kristan Moore.  It has been years in the making, but it will be well worth the wait!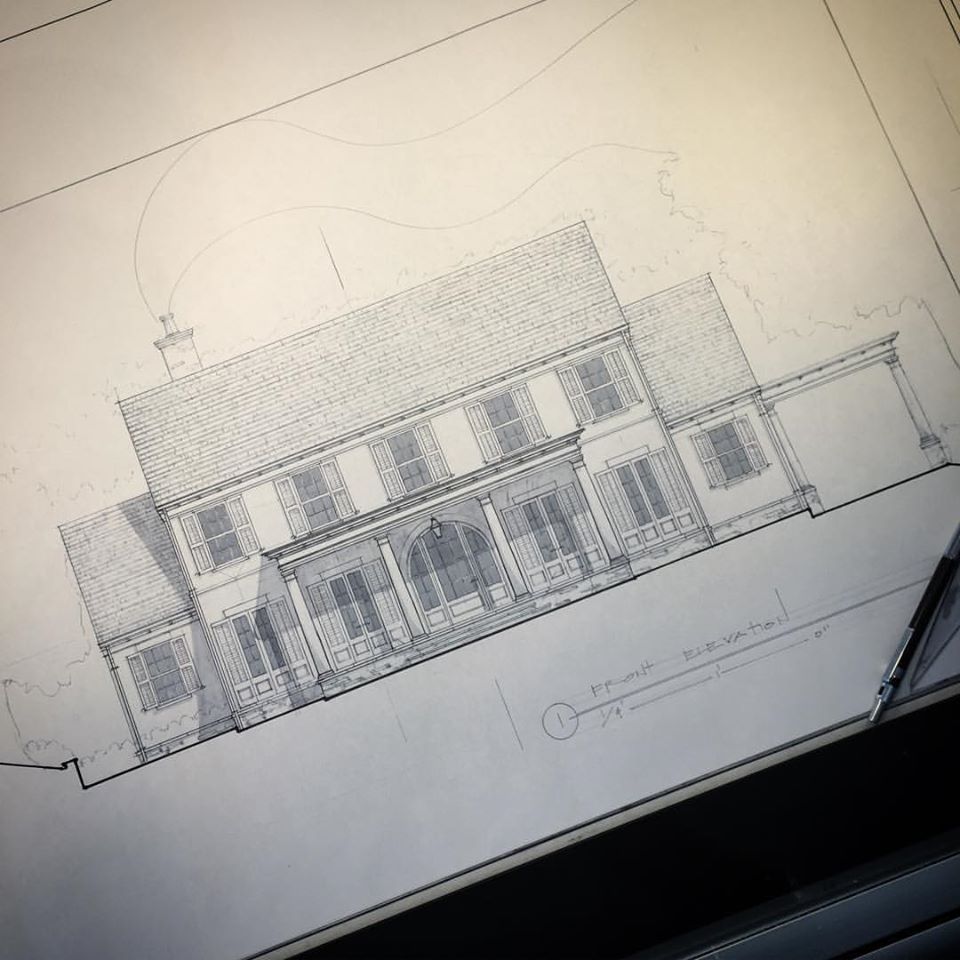 We are close to wrapping up permit drawings for this house in Brookhaven.  I am so very fortunate to be working with the most wonderful family on this very special house.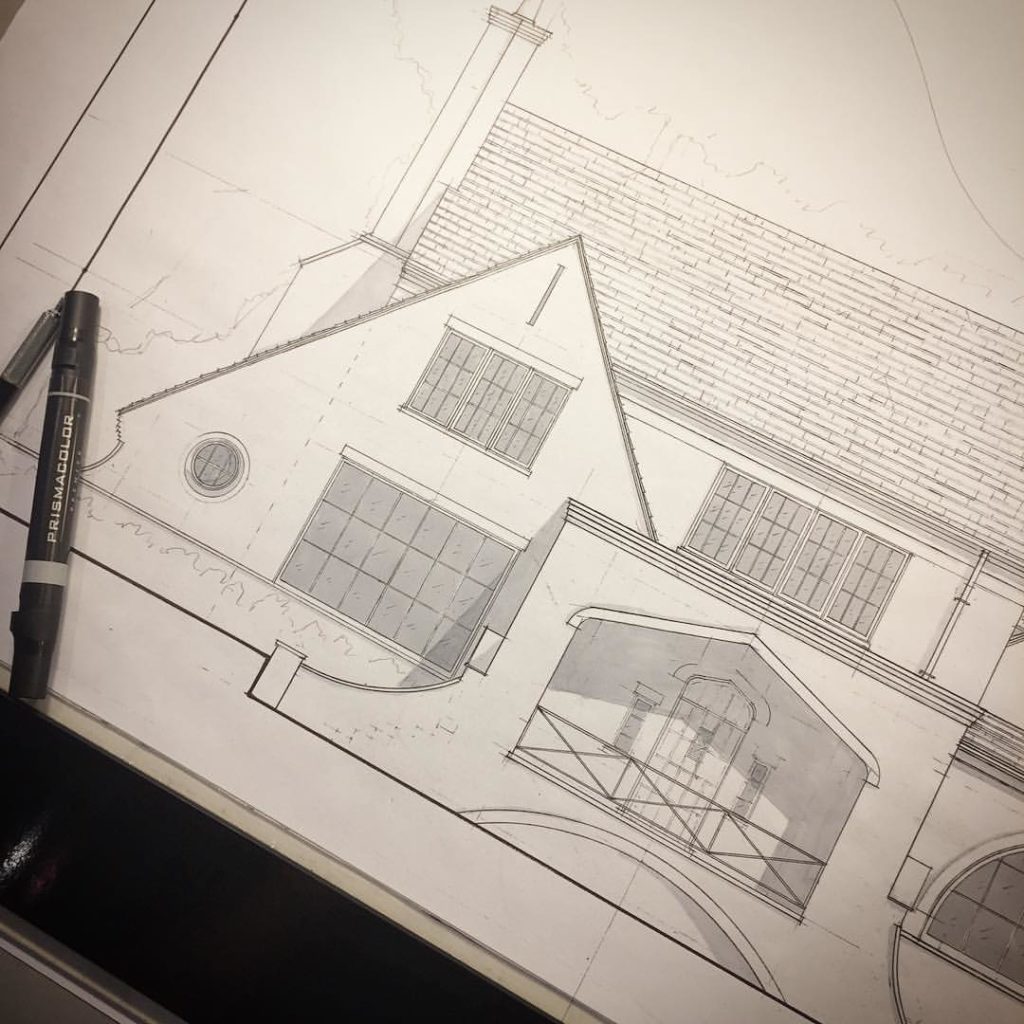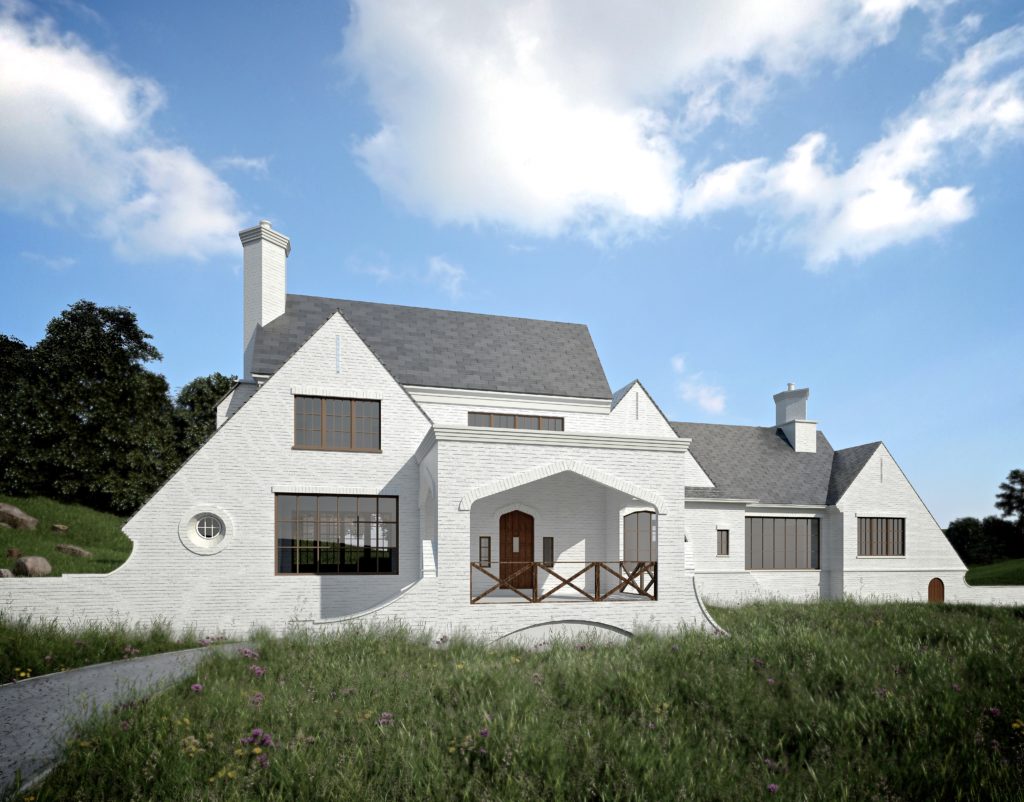 Initial concept sketch and rendering for a one room deep English inspired house with views to a lake in the front and a pool in the back.  I am so very fortunate to be working with some incredible clients on this one!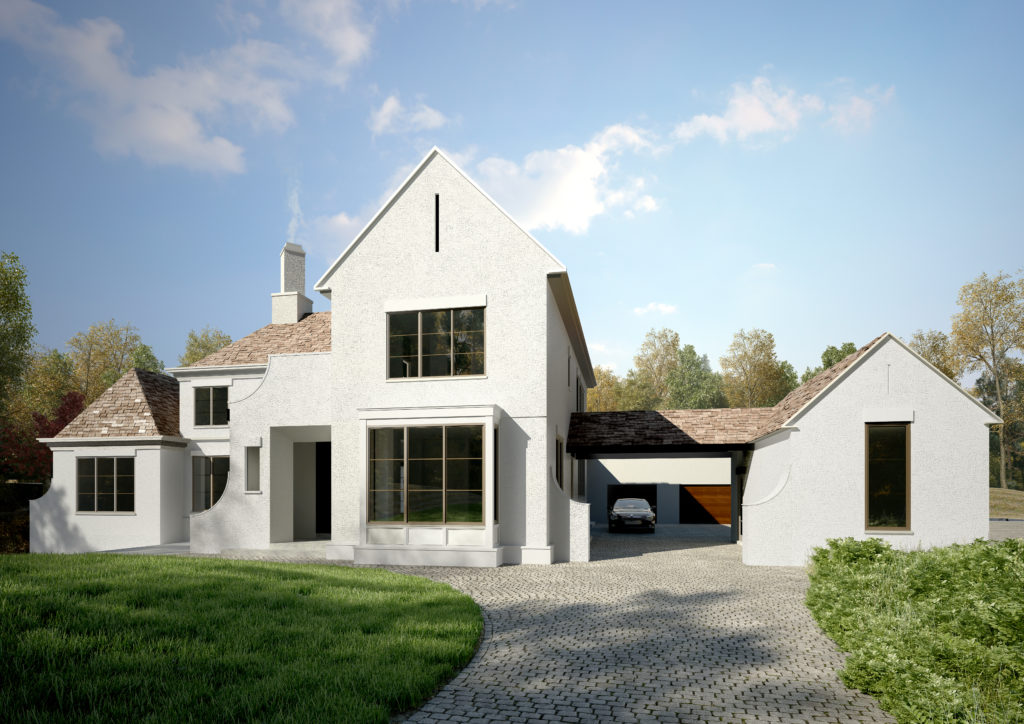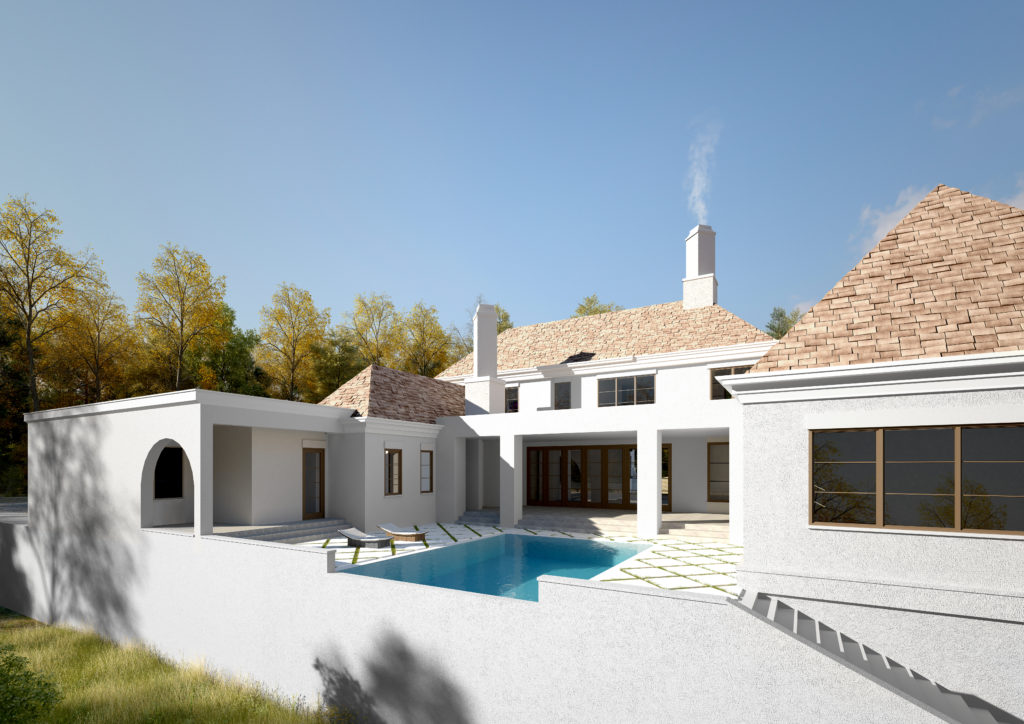 I was so honored to be asked by a former client to design this house for her new development company.  She and her partners the vision of deigning something that would stand out from the sea of bland spec houses popping up everywhere.  This house will have green roofs and a family room with accordion glass doors that will seamlessly connect the indoor and outdoor spaces.
We will share progress pictures on Instagram as these and many other projects develop.
Thanks for visiting!