This year could not have had started out better.   A very special project of ours was selected by Atlanta Homes and Lifestyles to be their 2018 Kitchen of the year!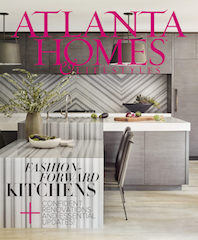 Atlanta Homes and Lifestyles, January 2018
The incredibly talented Joel Kelly was the Interior Designer on this project.  I have always been a huge fan of Joel's  Interior Design and Architecture work.  When he suggested I join him and the clients on a shopping trip to Los Angeles, I could not pass on the opportunity.
After a day of seeing some of the most beautiful spaces and products we decided to go to the Tower Bar for dinner and drinks.  The Sunset Tower is a beautiful Art Deco building, and the bar area is just perfect.  It is paneled in dark wood, but it feels modern and cozy.  Sitting there, the words were uttered "I wish we could just live here".
Upon returning to Atlanta the more traditional kitchen design was scrapped.  In a true design meeting, Joel brought out the yellow "trash paper" and the idea for this space was born.  This was to be a space that drew inspiration fro the Sunset Bar, but would also be a rugged working kitchen.  It was to be equally functional for making a quick meal for two, or for preparing and serving a meal for forty.
The result is a walnut paneled room with two islands.  One island serves as prep space and a place to sit in the kitchen, the other is used for serving at parties.  This second "serving" island also creates a sense of definition between the kitchen and family room in the open concept space.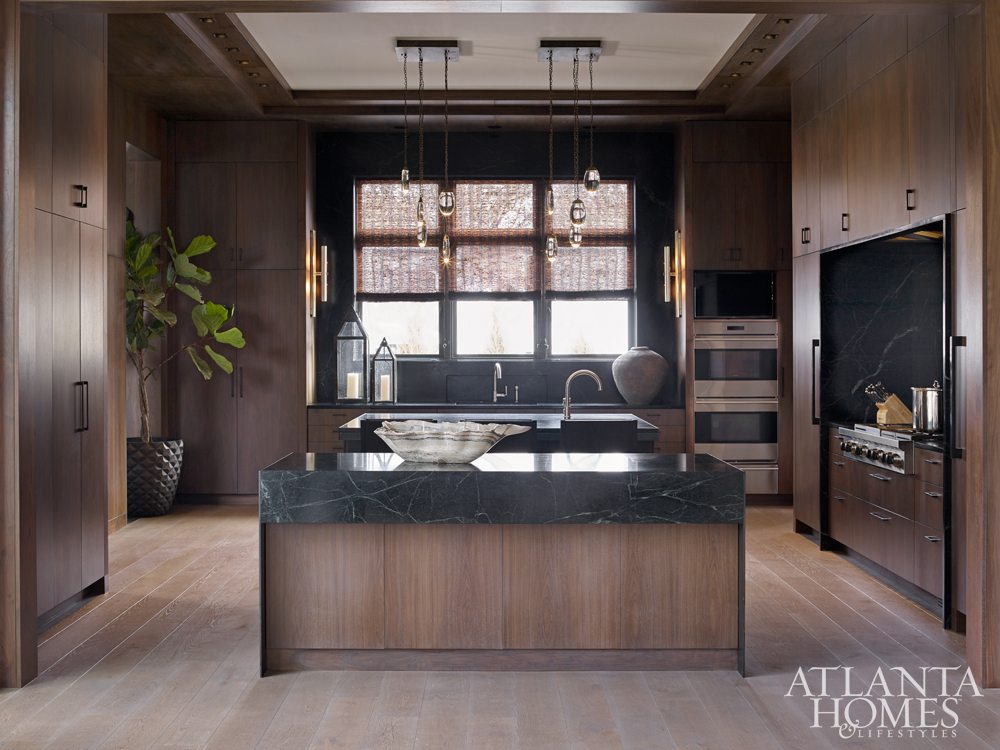 View from the Family Room into the Kitchen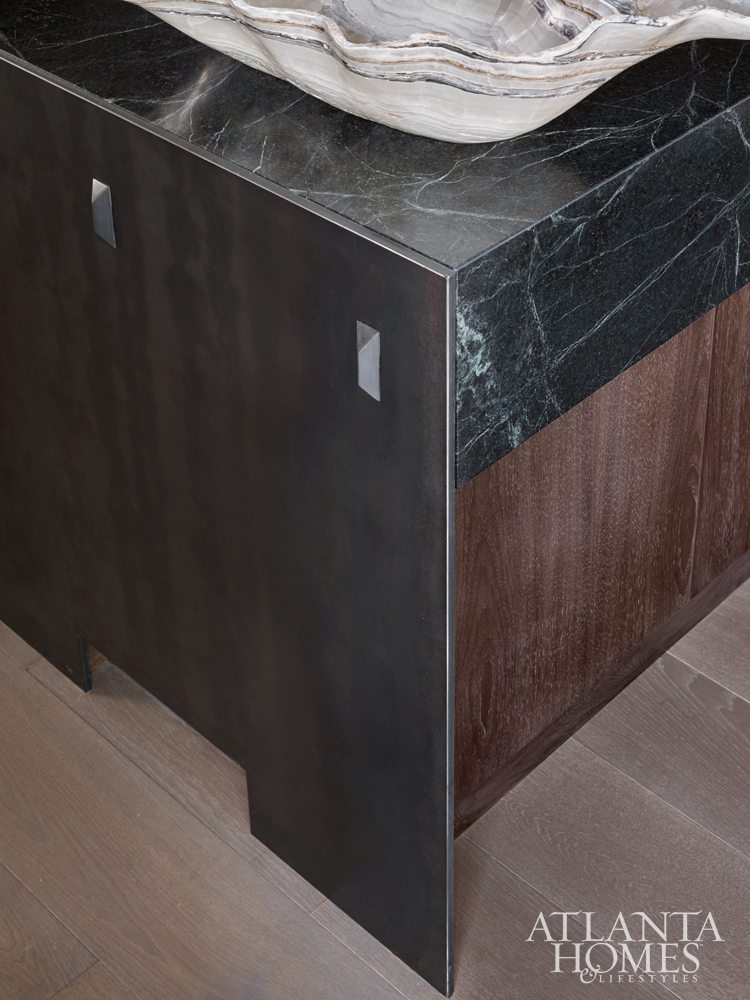 You can really appreciate Joel's genius in this detail showing how metal, soapstone, and walnut all come together.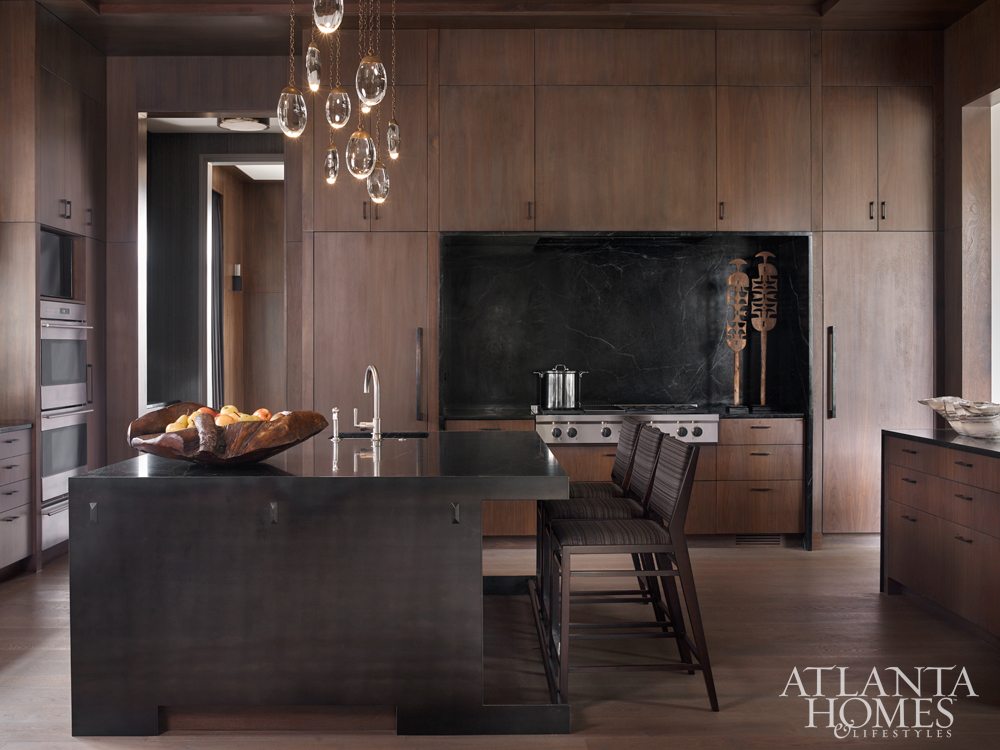 View from the Breakfast Room into the Kitchen
The furniture in this kitchen was crafted by Block and Chisel and Skylar Morgan Furniture and Design.  The hauntingly beautiful photographs were shot by Emily Followill.
My grandfather used to say that the reward for great work is more great work.  I am a firm believer in this.  I am incredibly humbled by this honor, and recognize that it would be impossible to be here without the work of so many more people.  Most of all, I am so grateful for the opportunity these wonderful friends and clients gave me to be a part of this team and project, as I am for the opportunity to work with all our amazing clients.  It is because of you that we can wake up every day and practice a craft we love.
Thanks for visiting!